BIOTECH WEEK 2017
Open Innovation Day (Preliminary Programme)
AESE Business School – Lisbon, 28 September 2017
Portugal is associated with entrepreneurship and cutting-edge innovation. Health and Medical technologies are no exception. P-BIO over the years has played a role in this expansion, nurturing and collaborating with key players for the development of a successful ecosystem. This year, as part of the European Biotech week, P-BIO is partnering with key stakeholders to foster a multidisciplinary discussion on the potential and challenges faced by entrepreneurs and innovators during the development of their ventures.
The Portuguese biotech and life science ecosystem is living one of its most important and relevant years, with major mergers between Portuguese and foreign companies being closed, and the 2nd year of Web Summit organization in Lisbon. These examples are part of the incredible momentum we are living. The Open Innovation Day is part of this momentum and the inclusion of Pharma Business Developers, Business Angels, VCs and others stakeholders is a natural extension to allow a broad debate on the future of the Portuguese Biotech system.
This Open Innovation Day is part of the European Biotech Week Celebrations promoted by EuropaBio and was made possible with the crucial support of P-BIO and its member companies.
Click here to see the updated Program of the Open Innovation Day 2017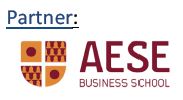 Organization:
P-BIO Portugal's Biotechnology Industry Organization
Contacts mail: smonteiro@p-bio.org | phone: +351 231410960
Click here to learn more about Biominas and P-BIO partnership.